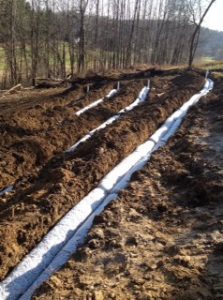 Sewage Treatment System
Information for homeowners
The do's and don'ts for a septic tank
2023 Homeowners Packet (This packet will take you through the steps to obtain a home sewage treatment system)
In January 2015, the Ohio Department of Health adopted new rules regarding private Sewage Treatment Systems (STSs) in Ohio (Ohio Administrative Code (OAC) 3701-29-09. These new rules mandate that all health districts in the state develop and implement a local Operation & Maintenance program to ensure all systems in their jurisdiction are monitored for regular maintenance and proper function. Regular maintenance of your system will extend its life, safeguard your investment, protect your health, preserve surface and ground waters, and prevent sewage nuisance conditions on your property.
Fees collected are for administrative purposes, tracking and maintaining permits, tracking maintenance requirements and inputting documents electronically into our HDIS Data base
Need A Septic Certification? blank Certification form
Attention Sewage Treatment System Contractors:
The link above is an online version of the statewide sewage rules test. IF you plan on installing as a Homeowner you will need to complete the test and Register with us.
There is no fee is required for the online version of the sewage rules test.
Upon completion and attainment of a passing grade, the STS contractor will need to print and keep a copy of the certificate to show as proof of compliance for completing the testing requirement to the health department when they register.
Sewage Treatment System Repair and Replacement Assistance
The Coshocton County Health Department has been awarded Water Pollution Control Loan Funds (WPCLF) from the Ohio Environmental Protection Agency (OEPA) that can be used to assist homeowners with the cost of repairing or replacing their failing household sewage treatment system (HSTS). The funds will be distributed on a first come, first served basis to eligible homeowners residing within Coshocton County with a HSTS in need of being repaired or replaced. Homeowners' eligibility for this project will be based on their household income level. Homeowners will be required to submit their latest income tax return to Coshocton County Health Department to determine their eligibility level.
The eligibility guidelines have been established by Ohio EPA, with grant funds awarded for 100%, 85%, or 50% of repair or replacement costs, depending on income levels.