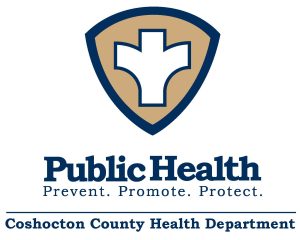 Mission Statement:
The mission of the Coshocton County General Health District is to protect, promote, and improve the health and safety of Coshocton County residents.
CCHD Administration:
Steve Lonsinger, R.S., M.A., Health Commissioner
Tammy Smith , RN, Director of Nursing
Zach Fanning, RS, Director of Environmental Health
Brittany Taylor, Director of Women, Infants, and Children (WIC)
Jessica Burt, Fiscal Administrator & Vital Statistics Registrar, Accreditation Coordinator
Denise Thompson, Public Health Nurse, BCMH
Jackie Buchanan, Deputy Registrar
Jesse Christmas, PHEP Coordinator
Cindy Hilbish, Health Educator, Site Coord. Ohio Buckles Buckeyes
Board Of Health Members: Term Expires
Scott Limburg, Licensing Council Rep/President 2027
Dr. Robert Gwinn, MD 2024
Don Wells 2024
Dr. Jeff Poland, DVM 2026
Linda Weber 2023
Please be advised:
Some of our contracted COVID Case Investigators are calling from a 415-869-8360 number (which shows as a California number). We are working on a way to have it show as our agency. But until then, if receiving a call from this number, it is NOT a scam. Please feel comfortable to answer as they are calling to help.

Those exposed to someone who has tested positive should self-quarantine, watch for symptoms and take a COVID test within five to seven days, sooner if symptoms show up.
COVID-19 home test kits are covered under most insurance and can be picked up at your local pharmacy. Due to increased demand for home tests and to assist those unable to obtain home tests through their pharmacy, the Coshocton County General Health District is partnering with the Coshocton Public Library to boost home test kit availability via their curbside pickup only service Mondays – Saturdays at both of these locations, first come, first served:
Location & Hours of Operation:
Coshocton Public Library M-W 9:30-8 p.m., TH & Fri 9:30-6 p.m., Sat 9:30-5 p.m.
West Lafayette Branch M-W 10-7 p.m., TH & Fri 10-5 p.m., Sat 10-3 p.m.
DO NOT enter the library.
DO NOT hoard test kits.
DO NOT call to reserve test kits.
DO NOT ask staff to assist with testing.
DO NOT ask staff for medical advice.
DO park in a curbside pickup parking spot
DO call when you arrive

(Coshocton 740-622-0956)
(West Lafayette 740-545-6672)

DO tell staff how many test kits are needed

One per member of your household
To decrease severity of symptoms, choose to get vaccinated – the best way to protect yourself and your loved ones.
Stop the Spread:
Maintain safe distancing.
Consider wearing masks indoors.
Stay home if you have any signs or symptoms of COVID-19.
Wash your hands frequently and use hand sanitizer.
Regularly disinfect high touch surfaces.
Consider testing (even if no symptoms) before attending family/community events (fairs, concerts, etc.)
---