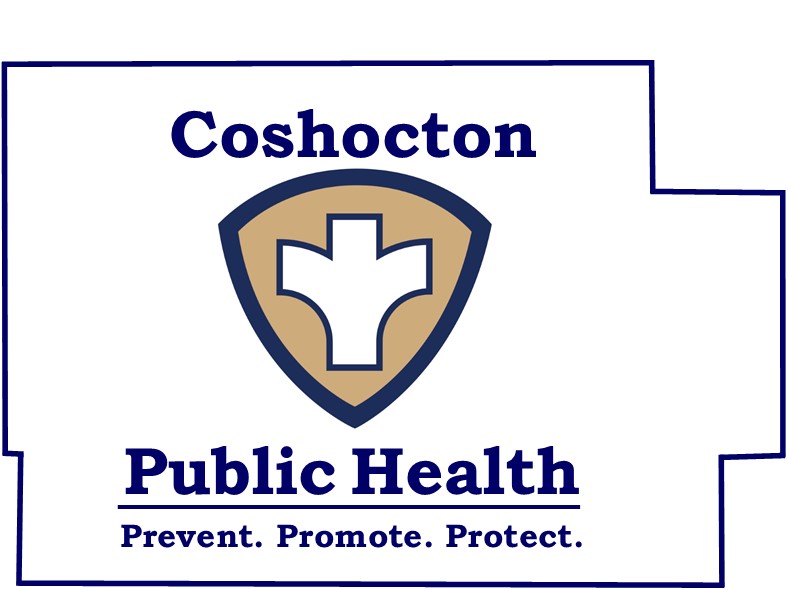 Mission Statement:
The mission of the Coshocton Public Health District is to protect, promote, and improve the health and safety of Coshocton County/City residents.
CPHD Administration:
Steve Lonsinger, REHS., M.A., Health Commissioner
Tammy Smith , RN, Director of Nursing
Zach Fanning, REHS, Director of Environmental Health
Brittany Taylor, Director of Women, Infants, and Children (WIC)
Kim Arden, Fiscal Administrator
Jackie Buchanan, Deputy Registrar
Stephanie Slifko, PHEP Coordinator, Accreditation Coordinator
Board Of Health Members: Term Expires
Scott Limburg, Licensing Council Rep/President 2027
Dr. Stephanie Richcreek, MD 2024
Don Wells 2025
Dr. Jeff Poland, DVM 2026
Linda Weber 2023
Effective January 1st 2023 The Coshocton County Health Department and Coshocton City Health Department Combined into a Combined Health District. We now located at 637 Chestnut Street location (Old Hopewell site). For any questions please contact us at 740-622-1426. For Any licensing payments, birth/death certs, etc. that need to be made whether your located in City/County, please write checks out to Coshocton Public Health District.
---