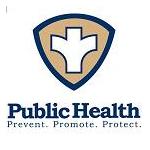 Mission Statement:
The mission of the Coshocton County General Health District is to protect, promote, and improve the health and safety of Coshocton County residents.
CCHD Administration:
Steve Lonsinger, R.S., M.A., Health Commissioner
Tammy Smith , RN, Director of Nursing
Zach Fanning, RS, Director of Environmental Health
Cindy Hilbish, Director of Women, Infants, and Children (WIC)
Wendy Wilson, Fiscal Officer & Vital Statistics Registrar
Denise Thompson, Public Health Nurse, BCMH
Jackie Buchanan, Deputy Registrar
Jesse Christmas, PHEP Coordinator
Board Of Health Members: Term Expires
Scott Limburg, Licensing Council Rep/President 2022
Dr. Robert Gwinn, MD 2024
Don Wells 2020
Dr. Jeff Poland, DVM 2021
Linda Weber 2023
To schedule an appointment for Covid-19 Vaccination please call 740-622-2611. New Guidance will be posted on the Coshoctoncounty.net/covid page and on our facebook page.
Whether you hear myths on social media, at work, or from friends or family, there is a lot of dangerous misinformation out there about COVID-19 vaccines. The truth is that COVID-19 vaccines are safe, effective, and rigorously tested. Ohio's COVID-19 Vaccine Town Halls are designed to help you sift through the myths and learn where you can find reliable, trustworthy information about COVID-19 vaccines.
Covid 19 Quarantine Attestation Document-
As of November 16, 2020, COVID-19 spread is EXCEPTIONALLY HIGH in Coshocton County. Due to this, the Health Department is prioritizing case investigations and may not be able to make all contact notifications in a timely manner. Contacts are encouraged to utilize this document as an attestation form for those who have been notified by COVID-19 cases that they are indeed a contact who needs to quarantine. Quarantine Attestation Paperwork
WHATS IN THE NEWS:
Check out our website for the most recent information regarding the call center and the specifics on clinics.
Coshoctoncounty.net/covid
Situation to Date concerning Covid-19
Covers both City & County Data
Current as of 10:00 am, February 9th 2021
we have had:
2270 Confirmed cases
84 (new cases last 2 weeks)
244 Probable cases
90 Quarantined
410 Isolated
16 Currently Hospitalized (confirmed or probable only)
37 Deaths related to Covid-19
Age Range <1- 93
Risa R. Pesapane, MS, PhD -The Ohio State University
Tick identification and Testing Research in Coshocton!
Ticks can be brought into our County office at 724 S. 7th St. Coshocton. Ticks will be identified and tested for diseases. (Ticks will be pooled together when testing)
Coshocton County Health Department
740-295-7305
USDA Rabies Surveillance
Report sick, found dead
animals such as fox, raccoon,
skunk, coyote
OHIO COVID-19 Response Call Center is open 7 days a week from 9:00am-8:00pm ASK-ODH (1-833-427-5634) They are available to answer questions and provide accuate information about COVID-19
Many agencies and personnel in Coshocton County are diligently working to respond to the COVID-19 outbreak. The safety and health of our citizens is of utmost priority. County and City agencies are in constant communication with local partner agencies, as well as State.



The City & County Health Departments will contact anyone who needs to know or take action. There is great need for Personal Protection Equipment (masks, gloves, gowns, etc.). Any industry or business that has these types of items and would be able to donate items so that we can protect our First Responders and medical care providers please contact the Coshocton County EMA office at 740-622-1984.



To prevent the spread of the disease the CDC encourages everyone to follow these effective practices:

*Wash your hands often with soap and water for at least 20 seconds, use an alcohol based hand sanitizer only if soap and water are not available.*Avoid touching you eyes nose and mouth *Cover your mouth and nose with a tissue or your sleeve (not your hands) when coughing or sneezing *Avoid contact with sick people *Stay home when you are sick* Clean and disinfect frequently touched surfaces and objects – doorknobs, light switches, keyboards, etc.



For further information visit the Facebook pages of the City of Coshocton Health Department, the Coshocton County Health Department and the Coshocton County EMA ad the following websites: www.cdc.gov/coronavirus, www.coronavirus.ohio .gov. People with questions about COVID-19 can call the Ohio Department of Health COVID-19 Call Center, 7 days a week from 9am-8pm at 1-833-4-ASK-ODH (1833-427-5634)





___________________________________________