Forestry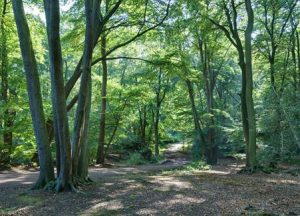 The Ohio Forestry Tax Law (OFTL) program is administered by the Ohio Department of Natural Resources, Division of Forestry, according to the Ohio Revised Code and the Ohio Administrative Code. In exchange for the tax reduction conferred by Ohio's forest property tax laws, landowners agree to manage their forest land for the commercial production of timber and other forest products and to abide by pertinent rules and regulations.
This program reduces the value of the acreage put into the program by 50% for tax calculation purposes.
For more information on or an application for the Ohio Forest Tax Law (OFTL), please contact the service forester in our area:
Adam Komar
Ohio Division of Forestry
6655 Cutler Lake Road
Blue Rock, Ohio 43720
Phone: (740)-674-4035
Cell: (740)-961-0194
adam.komar@dnr.state.oh.us
In office on Wednesday's – Please leave message other days.
Ohio Department of Natural Resources OFTL Page