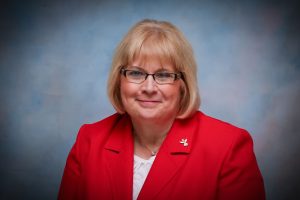 Camila J. Graham
Coshocton County Clerk of Courts
318 Main Street, Coshocton, OH 43812
Phone: (740) 622-1456 Fax: (740) 623-6522
The Pledge of the Coshocton County Clerk of Courts and Staff:

"To respectfully and professionally serve the citizens of

Coshocton County"
---
We are pleased to introduce the updated and improved version of our online docket!
The Court commenced imaging documents on 10/30/2019.
Images, not prohibited by Ohio law, are available online for documents filed on or after this date.
Click the link below to search our online records (You may need to refresh your internet browser to access the new version of eServices):
---
***** Notice on Credit Card Payments ******
The Clerk of Courts Office now accepts credit card payments in both the Legal and Title Departments.
Please note there is a 3% transaction convenience fee charged by the credit card company for their service. The Clerk of Courts does not receive any portion of the convenience fee.