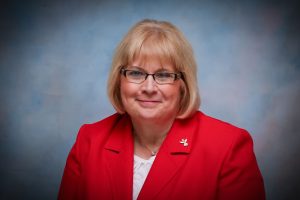 Camila J. Graham
Coshocton County Clerk of Courts
---
Important Notice
Due to the declared State of Emergency on the Coronavirus outbreak, the Clerk of Courts Offices are closed to the public until further notice.
Prior to visiting the Clerk of Court Legal or Title Department Offices, please contact a Deputy Clerk at the following numbers:
Legal – (740) 622-1456
Title – (740) 622-1459
Additional information is available on the Legal & Title Department webpages:
---
The Clerk of Courts Legal Department Records are available online. (You may need to refresh your internet browser to access the new version of eServices):
---
***** Notice on Credit Card Payments ******
The Clerk of Courts Office now accepts credit card payments in both the Legal and Title Departments.
Please note there is a 3% transaction convenience fee charged by the credit card company for their service. The Clerk of Courts does not receive any portion of the convenience fee.
The Pledge of the Coshocton County Clerk of Courts and Staff:
"To respectfully and professionally serve the citizens of Coshocton County."