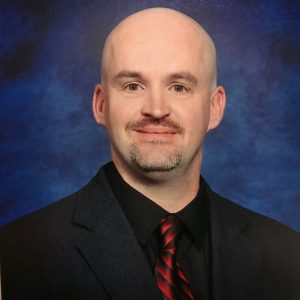 Rob McMasters – Director
Director McMasters has been part of the Coshocton County EMA since October of 2011. He joined the EMA as Deputy Director under then-Director James Van Horn. McMasters assumed the role of EMA Director on October 6, 2012. Rob has been involved in public safety in Coshocton County for many years. His public safety career in Coshocton County began in August 2000 when he was hired as an Emergency Medical Technician with Coshocton County EMS (CCEMS). In November of 2005, Rob became a member of the Walhonding Valley Fire District (WVFD), becoming a 36 hour Volunteer Fire Fighter in April of 2006. Rob's educational background includes an Associate of Applied Science – Police Science from Zane State College and a degree of Bachelor of Science in Criminal Justice with a Concentration in Homeland Security and Counterterrorism from Purdue University Global (formerly Kaplan University). Rob has 10 years experience working in the corporate security, safety, and fire prevention fields with The Longaberger Company and The Boeing Company. McMasters is an Ohio EMA Certified Instructor teaching Incident Command, Community Emergency Response Team (CERT) and the National Incident Management System.
Mr. McMasters serves as a Board Member of First Step Family Violence Intervention Services. He also is a member of the Rising Tide Aquatic Club Board of Trustees fulfilling the duties of Public Relations, Marketing, and Social Media. Rob is a member of the Southeastern Ohio Regional Healthcare Coalition.
Rob is a 2015 graduate of Leadership Coshocton County.
Troy Cole – Deputy Director
Troy's background is strongly rooted in Fire and EMS going back 23 years ago when he started with the New Concord Fire Department (NCFD) following in the footsteps of his Grandfather, and Father. Currently Troy is the Assistant Chief of NCFD. His wife and son are also members of NCFD. Troy was hired full time with the Boeing Fire Department in 1996 and served there till 2009. In 2009 Troy took a position as a contract Firefighter in Iraq, where he began coursework in Emergency Management through FEMA. Troy is a State of Ohio Firefighter 2, Hazards Materials Technician, Fire Safety Inspector, EMT, Fire Instructor and a member of the Region 8 Urban Search And Rescue (USAR) team. Troy is also an alumnus of the National Fire Academy.