Coshocton County Animal Shelter & Humane Animal Treatment Association™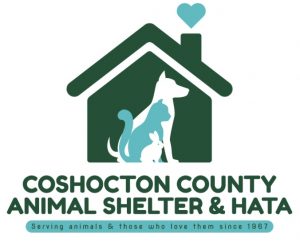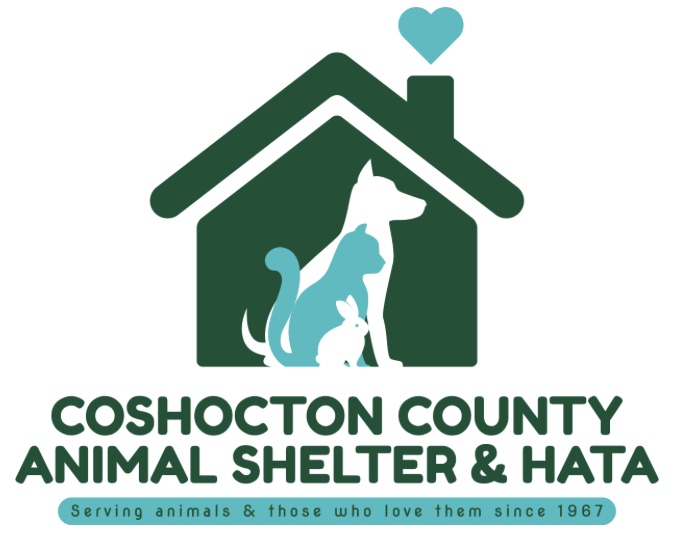 The Coshocton County Animal Shelter & Humane Animal Treatment Association has served Coshocton county and its surrounding area counties for 50 years. We are the only full service, open admission, 501(c)(3) charitable animal care organization located in Coshocton, Ohio. We are a county run dog pound who partners (contracts) with the Humane Animal Treatment Association.
We are NOT a limited admission, "no kill" shelter. An "open admission" shelter is a shelter that does not turn away any animal(s) based on their age, breed, health, behavior, or aggressive tendencies. "No-kill" or "limited admission" shelters often pick and choose which animals they will accept or assign needy individuals to lengthy waitlists. Many times, a "limited admission" organization will promote themselves as a "no-kill" shelter or humane society. Unfortunately, very few of them will accept animals that are old, sick, injured, or behaviorally challenged. Nor will they provide care for stray, unwanted, or owner surrendered animals. Additionally, they may choose to decline the return of unsuccessful adoptions. This, to us, is inhumane and potentially causes extended potential suffering to animals in need.
Your support helps us care for thousands of animals each year. We are not affiliated with, nor do we receive support from, the recently formed "Coshocton County Humane Society". We operate our county run dog pound in partnership with the our non-profit humane society (HATA), established in 1967.
If you have found a stray dog in the county of Coshocton, please contact the dog wardens office at 740-295-0026 or safely transport the dog to our shelter. If you have found a stray after hours or on the weekend, leave a message with the dog wardens office and someone will get back with you.
All concerns regarding cruelty & neglect can be reported to 740-622-9741. Must include **address** of the animal(s) of concern. Please include as many details as possible! Leave a detailed message if after hours.
In addition to caring for the thousands of animals received each year, we proudly provide the following community programs: Monthly spay & neuter assistance, including low cost clinics (vaccines & other services also available), TNR/TSR (only those who wish to responsibly care and provide for the cats fixed & returned), owner surrenders see prevention programming, help me home redemption fee assistance, weekly pet food bank assistance, adoptions/rescue/transfer networking, owner redemptions, intake of all strays at no cost, open admission cat shelter, out of county owner surrenders accepted, veterinary care assistance (case by case), cruelty & neglect investigations, wildlife referrals and assistance, admittance of exotics and other small animals—like hamsters, chickens & bunnies.
Browse our website further to learn more about CCAS/HATA programs and policies.
Our shelter is a volunteer based organization. The only paid workers are those responsible for daily cleaning the animals. All other positions, including main office, adoption/rescue coordination, extras and daily care of animals (grooming, walking, bathing, transporting, treats, activities), fundraising, events—including the position of Director— are volunteer. Your donations truly support the animals in our care & programs we provide. Our core volunteers log hundreds of hours weekly. Our hours are Monday-Friday 10-3pm. Closed Saturday/Sunday/most holidays. Volunteers are happy to meet for after hours adoption & redemption appointments. Please call 740-622-9741 to schedule. Please leave a message if after hours.
Please contact the dog wardens office for redemption information if your dog or puppy was brought to the shelter. Avoid fees by having a current license displayed on your canine to ensure a quick & safe return. Updated phone numbers are a must! Licenses can be purchased at both the county auditors office and our animal shelter. Thank you! We are proud to serve you & the animals of Coshocton County.
Browse our website now for more program details & other helpful information!
To view adoptables, check us out on Facebook & Petfinder!
https://www.petfinder.com/search/pets-for-adoption/shelter_id%5B0%5D=OH308&sort%5B0%5D=recently_added
https://www.facebook.com/coshoctoncountyanimalshelterandhata/
Thank you to all who support our work and our mission. Despite the constant challenges, we are proud to serve you and the unwanted animals we care for each day. Together, we are making a difference.