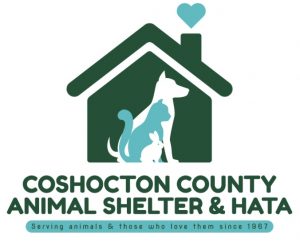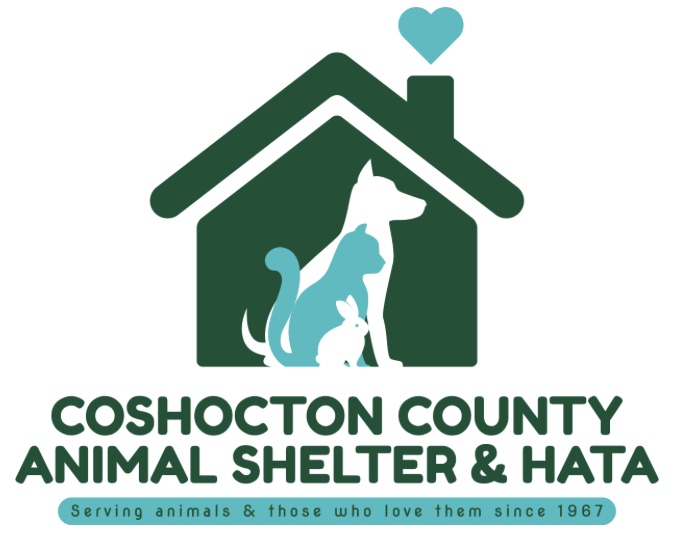 The Coshocton County Animal Shelter & Humane Animal Treatment Association has served Coshocton county and its surrounding area counties for over 50 years. We operate the shelter for our county, who partners (contracts) with us, a 501c3, non-profit, humane society. We are not affiliated with, nor are we connected to, the newly formed, "Coshocton County Humane Society".
We are a small, rural, shelter & dog pound that's run solely by volunteers. We operate our county dog pound and cat shelter here in Coshocton County, located on Morgan Run Road.
The county commissioners and county employed dog wardens determine canine related/dog pound fees, issue citations, and determine release of all canines who enter via that office. We care for the dogs and puppies who enter the pound, until owners claim or new homes or rescue placement presents. We also care for the other many animals who enter.
Your generous donations truly support the animals in our care & community based programs we provide. Your support helps us care for thousands of animals each year. Thank you!
If you have found a stray dog in the county of Coshocton, please contact the dog wardens office at 740-295-0026 or safely transport the dog to our shelter. A lost/found report should be made to our shelter office at 740-622-9741. If you have found a stray after hours or on the weekend, leave a message with the dog wardens office for assistance.
If you have found a stray canine in another county, please transport to that county dog pound. We cannot accept out of county stray canines. The dog pound in the county found is required by law to admit the stray canine in need. HATA determines cat shelter policy and no fees are required. Contact directly to schedule the surrender or drop off.
In addition to caring for the thousands of animals received each year, we proudly provide many community programs. Browse our website further to learn more about programs and policies.
Shelter hours are Monday-Friday, 10-3pm. Public viewing times are dog kennel, 10:30-2:30pm and cat-room, 1-2:30pm. Closed for low cost spay & neuter clinics, weekends, & holidays. Always contact 740-622-9741 to schedule by appointment, prior to surrendering animals. Our voicemail reflects any change to hours, messages can be left at any time by pressing 1.
Please contact the dog wardens office for redemption & release information if your dog or puppy was brought to the shelter at 740-295-0026. Avoid costly fees & citations by having a current, 2019 license displayed on your canines collar to ensure a quick & safe return. It's the law! $12.00 for newly acquired dogs, $24.00 for late tags.
To view adoptables, check us out on Facebook & Petfinder! Things are always changing minute to minute (adoptions, owners redeem, and rescues are weekly!)
https://www.petfinder.com/search/pets-for-adoption/shelter_id%5B0%5D=OH308&sort%5B0%5D=recently_added
Always call the shelter directly to inquire about the status of any animal of interest.
Thank you to all who support our work and our mission. Despite the constant challenges, we are proud to serve you and the unwanted animals we care for each day. Together, we are making a difference.