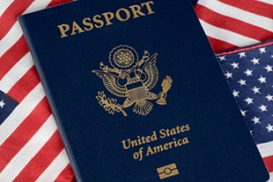 The Coshocton County Clerk of Courts is an authorized Passport Acceptance Facility and accepts passport applications on behalf of the U.S. Department of State.
The Clerk of Courts Office will resume processing US Passport applications Thursday, June 10, 2021 by appointment only. Please call (740) 622-1456 to schedule your appointment.
For specific information on passport applications, documentation requirements, fees, and other passport and international travel information, or to download a passport application, visit the official website for passport information: www.travel.state.gov. Application forms are available at the Coshocton County Clerk of Courts Legal Department during normal business hours or on the Department of State website.
Check out these videos on how to apply for, or renew, a U.S. passport courtesy of the U.S. Department of State: