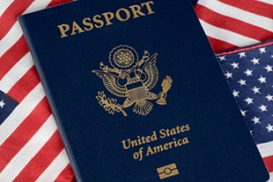 The Coshocton County Clerk of Courts is an authorized Passport Acceptance Facility and accepts passport applications on behalf of the U.S. Department of State.
U.S. citizens planning international travel may apply for passports Monday through Friday, excluding national holidays, from 8:00 AM – 3:30 PM at the Coshocton County Clerk of Courts' Office located on the 2nd floor of the Common Pleas Courthouse, 318 Main St., Coshocton, Ohio. No appointment is needed.
For additional information on passport applications, documentation requirements, fees, and other passport and international travel information, or to download a passport application, visit the official website for passport information: www.travel.state.gov. Application forms are available at the Coshocton County Clerk of Courts Legal Department during normal business hours or on the Department of State website.
Please refer to the U.S. Passport link for complete and current information regarding fees and accurate completion of forms.