Are you having an event?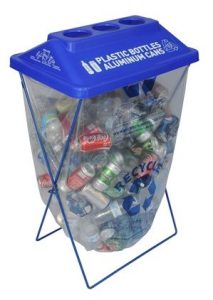 Cut your waste and reclaim recyclables with ClearStream Recycling Containers.
The Coshocton County Recycling & Litter Prevention Office has containers to borrow at no cost! They are collapsible, easy to set up and easy to use. Contact Tammi at 740.575.4813 or tammirogers@coshoctoncounty.net for more information.
You can't change the past, but you can change the future. Recycle.