WIC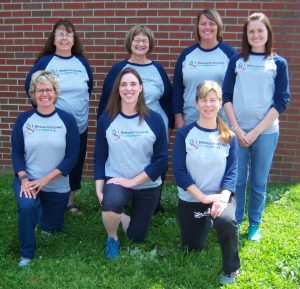 The Coshocton County Women Infants and Children program (WIC) is a nutrition education program. WIC provides highly nutritious supplemental foods which promote good health for income eligible pregnant and postpartum women, breastfeeding mothers, infants, and children up to age five. WIC also provides breastfeeding support, referrals for health care, and immunization screening and referral.
As of January 1, 2017, the Coshocton County WIC program is an all walk-in clinic. No appointment necessary! First come, first serve. WIC yields to breastfeeding mothers and babies needing breastfeeding help.
Coshocton County WIC Walk-in Hours: Monday-Friday from 8-11 am OR 1-3pm.
Participants or first time applicants MUST bring the following to be seen (as applicable):
Photo ID
WIC Nutrition Card
Medical card or check stub
Proof of address
Child(ren)
Shot record
Crib Card
Pregnancy statement
Coshocton County Health Department
724 S. 7th St.
Coshocton, Oh 43812
Telephone: (740) 622-2929
Fax: (740) 295-7309
E-mail: WICCoshocton@Coshoctoncounty.net